Blain's Farm & Fleet Chick Days Early Order Deadline
Clinton Farm & Fleet, Inc.
1600 Lincoln Way Clinton, IA 52732
Blain's Farm & Fleet Chick Days 2019 will be here before you know it, which means it's time to begin placing your orders. With over 190 varieties of birds available, customers can choose from Chickens, Bantams, Geese, Ducks, Turkeys, and Guineas! Refer to the 2019 poultry guide for pricing and breed availability. You're guaranteed to receive the specific breed and quantity of poultry you desire if you place your order by the February 8th deadline. Customers must contact their local Blain's Farm & Fleet store to place an order.
More events at this store...
View All Store Events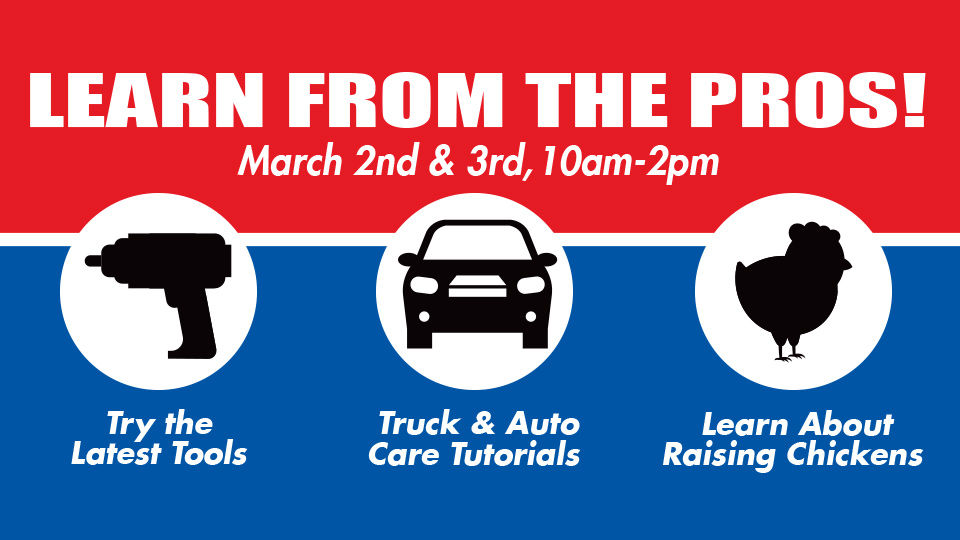 Learn From the Pros In-Store Demos
Learn More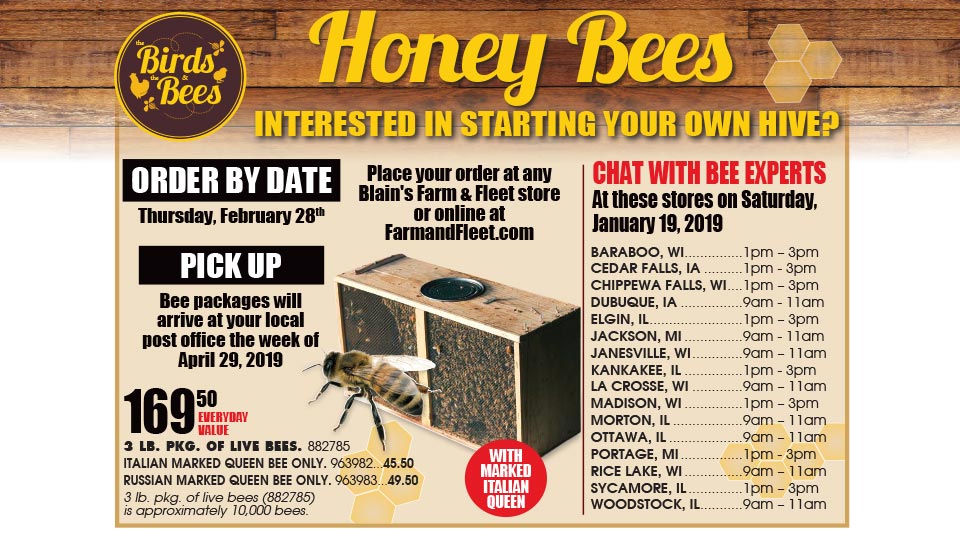 Extended Live Bee Order Deadline!
Learn More