Blain's Farm & Fleet Coupons
Your official source for Blain's Farm & Fleet promo codes and special offers!
At Blain's Farm & Fleet, we know you work hard for your money. You want the best products from your top brands at a genuine value price. That's why Farmandfleet.com is your official source for Farm and Fleet coupons. Our offers are always up-to-date and work online and in-store, varying by coupon and offer. From shipping deals to BOGO offers to Blain's promo codes, there are plenty of ways to save on all of your favorite brands in every department.
Below you'll find exclusive discounts and special offers, so you can get the best value on your purchase. Save online with Blain's promo codes – just enter the promo code when you're ready to checkout. With shipping deals, you can have your favorite products shipped right to your door without paying an arm and a leg for shipping. Use BOGO offers to stock up on essentials like pet food, livestock feed, tools, paint and more. Even find special offers to use with our in-store pickup and drive-thru services.
We're committed to providing quality products at fair and honest prices –and also offering our customers discounts on the products they love. For your official up-to-date Blain's Farm & Fleet coupons and special offers, view the offers listed below.
Take $5 Off Orders of $50 or More!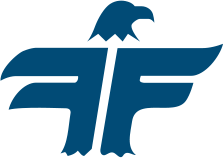 Get a $5 discount on qualifying orders of $50 or more when you use the promo code FIVEOFF50. Click the "activate" to automatically apply this coupon to your order. Your discount will be applied at checkout.
Click For Offer Details
Valid through Friday, June 30, 2017
Take $5 Off Orders of $50 or More! - Offer valid online only at farmandfleet.com. Use Code FIVEOFF50 at checkout. One coupon per person, per transaction. Minimum online order of $50, excluding tax and shipping, is required. Maximum discount $5. Not valid on special order merchandise, hunting/fishing licenses, trailer tax/registration or gift cards. Not valid in conjunction with any other offers, rebates, coupons or promotions, or on prior purchases. No cash value. Brand exclusions may apply and are subject to change. Excludes merchandise from the following brands: Weber
Take $10 Off Orders of $100 or More!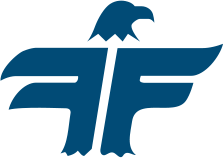 Get a $10 discount on qualifying orders of $100 or more when you use the promo code TENOFF100. Click the "activate" to automatically apply this coupon to your order. Your discount will be applied at checkout.
Click For Offer Details
Valid through Friday, June 30, 2017
Take $10 Off Orders of $100 or More! - Offer valid online only at farmandfleet.com. Use Code TENOFF100 at checkout. One coupon per person, per transaction. Minimum online order of $100, excluding tax and shipping, is required. Maximum discount $10. Not valid on special order merchandise, hunting/fishing licenses, trailer tax/registration or gift cards. Not valid in conjunction with any other offers, rebates, coupons or promotions, or on prior purchases. No cash value. Brand exclusions may apply and are subject to change. Excludes merchandise from the following brands: Weber