In-Store Tool Demos & Giveaways Event
Farm & Fleet of Rice Lake, Inc.
2011 South Main Street Rice Lake, WI 54868
All Blain's Farm & Fleet store locations will host an In-Store Tool Demos & Giveaways Event on January 19th & 20th from 10 AM – 2 PM. Customers have the opportunity to learn from the experts while testing the latest and greatest tools on the market. Stop at your local store and try out an assortment of bare tools, hand tools, and toolkits from top brands such as Milwaukee, DeWalt, and Stiletto. Plus, there are plenty of giveaway items, prizes, and in-store exclusive offers available for attendees.
More events at this store...
View All Store Events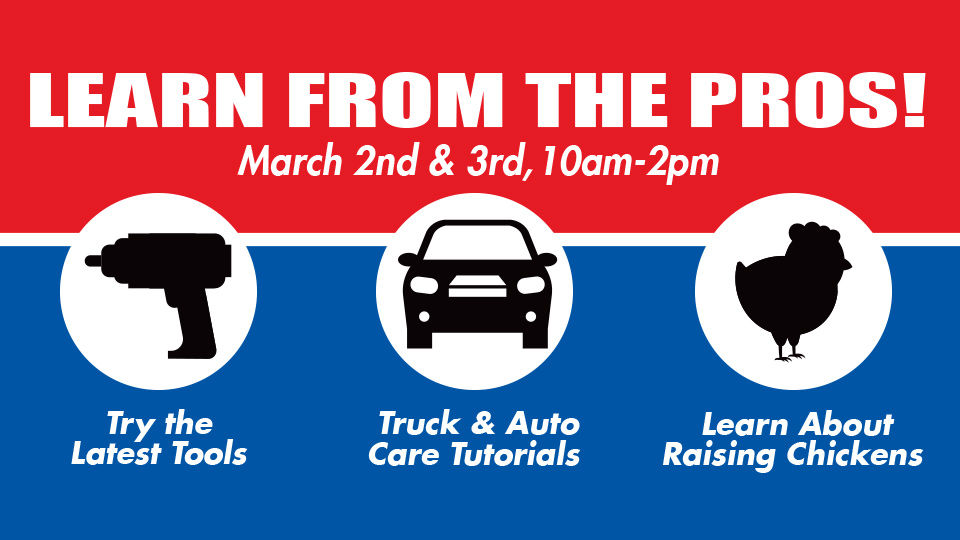 Learn From the Pros In-Store Demos
Learn More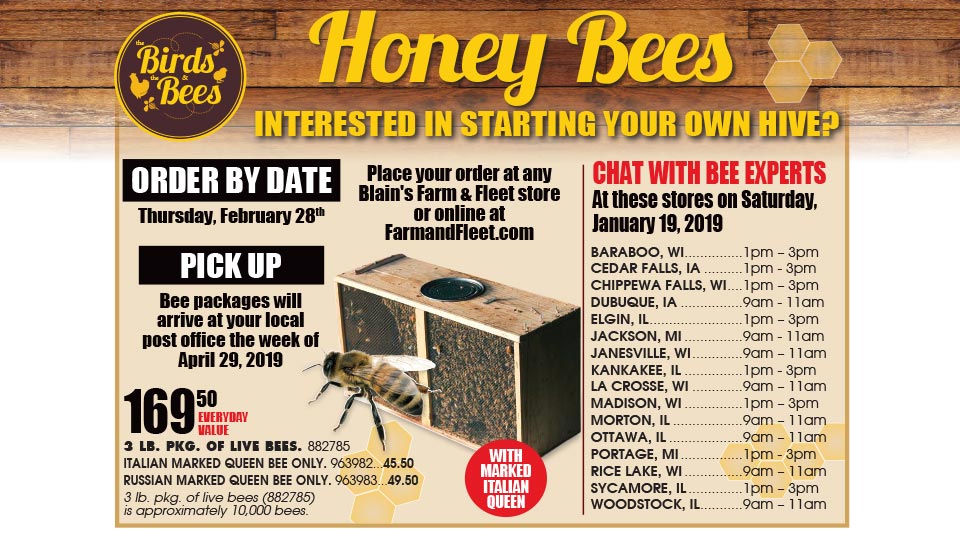 Extended Live Bee Order Deadline!
Learn More