Blain's Farm & Fleet Portage Grand Opening Celebration
Blain's Farm & Fleet of Portage
879 Mall Drive Portage, MI 49024
Head to the Blain's Farm & Fleet Portage store for the Grand Opening Celebration. All attendees will have the opportunity to view vendor demonstrations, receive exclusive giveaway items, and enjoy hot buys/sweepstakes that will only take place during the 3 day celebration! Plus, there will be plenty of other family activities and events taking place such as the Ray Ainsworth horse training demonstration. This is a great way to see what Blain's Farm & Fleet is all about and familiarize yourself with the variety of products we offer!
See Full Event Schedule
More events at this store...
View All Store Events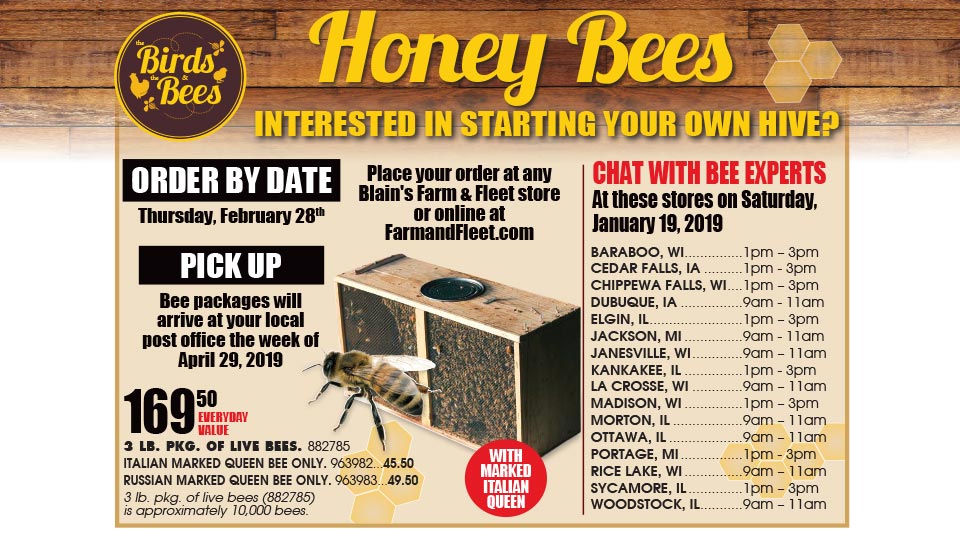 Extended Live Bee Order Deadline!
Learn More